HUFFINES COMMERCIAL SALES - LEWISVILLE, TX COMMERCIAL & FLEET DEALER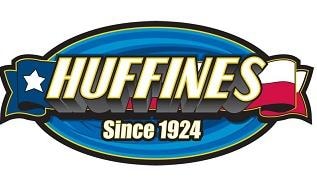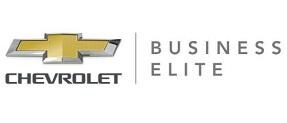 Managers of large fleets of commercial vehicles face many challenges across a typical year. On a daily basis, they have to track the use and wear and tear of their existing vehicles, ensuring the proper repairs are being made at the right time and for reasonable costs. This includes orderly management of warranties, extended warranties, and prepaid maintenance programs.
At the same time, fleet managers must consider the future. They need to know the lifecycle of each of their vehicles, develop solid plans for replacing old ones on schedule, and line up funding while also tracking new technologies and understanding and responding to macroeconomic factors that can drive up their costs.
Huffines Chevrolet of Lewisville, Texas, is committed to serving fleet managers' needs. Our Commercial Vehicle and Fleet Sales team, with more than 30 years of experience, consists of experienced commercial vehicle professionals who understand your challenges and are ready to address them through sales and delivery, service, financing, and after-sale support. Here's a primer on what we bring to the commercial and fleet business and why you can trust us to care for your ever-evolving business needs.
A Partner in Business Planning
Blue Silverado by Truck Hardware is licensed with CC by 2.0
The goal of our Commercial and Fleet Division isn't to sell vehicles - it's to help make your job easier with the expertise we provide. Our team will work with you to learn your company fleet size, affiliations with trade organizations, and other areas. This allows us to find every available rebate and incentive, plus any other available vehicle discounts, to get you the best price possible. We aim to get your final purchase cost as low as possible. Our commercial sales philosophy is centered around doing "what is right" by our business customers before, during, and after the sale.
Our Lewisville, Texas, dealership stocks a complete selection of commercial-equipped Chevrolet trucks and vans ready to suit your business needs. Our inventory choices include selections from across the Chevy lineup, including: 
Depending on the time of year, we may also be able to help you find used commercial vehicles to suit your needs, helping you save a few dollars in the process. Our used inventory includes vehicles from all major manufacturers, such as Ford, Mercedes-Benz, GMC, Toyota, and others.
We can also work with you as needed to obtain box, utility, KUV, and low-cap forward vans to round out your fleet. Our staff understands the many challenges you face in sizes, prices and maintenance, warranty and repair programs. We'll put together an affordable package to meet your budget requirements. Whether your business needs a service/utility body, gooseneck, or flatbed, we generally have it in stock or can pull from five local GM-authorized bailment pools, which have over 1,000 available commercial chassis units combined.
We want to earn your trust and loyalty and have you as our customer for the long term. We provide every business customer with a bottom-line "up front" price. We answer your inquiries promptly, not two or three days or more like some of our competition. We'll also come to your office or job site with the information to help make your decision. In most cases, we can bring the vehicle you're looking to purchase. We know your time is valuable, and we'll work on your schedule.
Beyond the Sale
Our engagement and responsibility to you don't end with the sale. We service all light-duty and medium-duty General Motors trucks, cars, vans, and SUVs. We know that "downtime" costs you money when your car or truck isn't working for you. We have dedicated commercial service advisors who understand business demands and will work with you and the service team to give you priority attention and keep commerce flowing by getting your fleet vehicles back on the road as quickly as possible.
Although we're located in the Lewisville, Texas, area, we can serve your needs nationwide. Huffines can ship vehicles to almost any location in the lower 48 states. This enables you to have one centralized primary source for handling your commercial and fleet needs, even if you have multiple locations across the country.
Huffines is exceptionally well connected to the factory side of our business. Depending on your company's fleet size, we can help minimize out-of-pocket expenses after the basic warranty runs out.
Huffines Business Elite
Our Commercial and Fleet vehicle business can get you the concierge service you deserve through our Business Elite program. This is a suite of products and services that includes premium benefits such as:
 
Dedicated dealer representative.
 
Individual help, so you get the exact vehicle you need for your job.
 
Recommendations for appropriate upfits.
 
Extended service hours.
 
Work-ready loaner vehicles.
 
Cash allowances on accessories or upfits.
We can also help identify and connect you to valuable business association discounts, such as programs through the National Association of Homebuilders and Associated Builders and Contractors.
Huffines Commercial Sales at Your Service
Huffines Commercial Sales is the dedicated business-to-business sales division of Huffines Chevrolet in Lewisville. We're part of the Huffines Auto Dealerships, serving the Dallas, north Texas, and southern Oklahoma area since 1924. As the metro area's newest Chevrolet Business Elite dealer, we employ a dedicated and expanded team of commercial and fleet specialists. Business Elite dealers are a select group of General Motors dealers.
Huffines Commercial Sales has the experience you can count on when purchasing new vehicles for your company. We understand that every vehicle you operate is an asset to your business that affects your bottom line. You want each vehicle you purchase to fill the intended job need, give excellent service, and provide the return value for your hard-earned company dollars. We work with you to determine anticipated vehicle usage, payload hauled, trailer weight towed, and other job-specific questions. Call us or contact us online for an appointment.