HUFFINES COMMERCIAL SALES - LEWISVILLE, TX COMMERCIAL & FLEET DEALER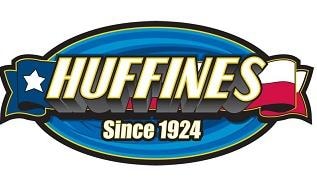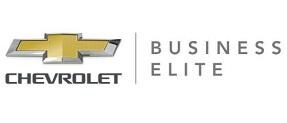 HUFFINES - EXPERIENCE YOU CAN COUNT ON
We're also here to help after the sale. Our certified service and parts departments are outstanding! We service all light duty and medium duty General Motors trucks as well as cars, vans and SUVs. We know that "down time" is YOUR time and it costs you money when your car or truck is not working for you. We have dedicated commercial service advisors who understand "time is money" and work to give your vehicle priority service to get you back up and running.
We have the experience needed to ensure your decision to purchase from Huffines Commercial sales is the right one. Our management team has over 27 years of experience in commercial and fleet sales. Our experience will work for you. If you are speaking to an inexperienced commercial, or retail salesperson about your business purchase, something may get missed. We are extremely well connected to the factory side of our business. Depending on the size of your company fleet, we can also help minimize out-of-pocket expenses after the basic warranty runs out.
We can ship vehicles to most any location in the lower 48 states. This enables you to have one centralized primary source for handling your commercial and fleet needs even if you have multiple locations across the country.
Huffines.. A Consumer Choice Top rated dealer in the Dallas metro area since 2008. The Dallas Morning News has rated Huffines Auto Dealerships as a Top 100 Best Places to Work.
MEETING YOUR BUSINESS NEEDS & WORKING FOR YOU
We work with you to learn your company fleet size, professional affiliations with trade organizations, and other areas which will allow us to look for every available rebate and incentive, plus any other available vehicle discounts to get you the best price possible. Our goal is to get your final purchase costs as low as we can. Our commercial sales philosophy is centered around doing "what is right" by our business customers, both before, during, and after the sale.
We want to earn your trust and loyalty and have you as our customer for the long term. We provide every business customer with a bottom line "up front" price. We answer your inquiries promptly, not two or three days or more like some of our competition. We will also come to your office, or job site, with the information to help make your decision. In most cases, we can bring the vehicle you are looking to purchase. We know your time is valuable and we will work on your schedule.
Our Lewisville dealership stocks a variety of commercial equipped Chevrolet trucks and vans ready to suit your business needs. We carry a full line of Chevy Silverado 1500, 2500HD & 3500HD pickups. We also carry Silverado 2500 HD and 3500 HD chassis cabs, Express cargo vans and box trucks. Whether your business needs a service/utility body, gooseneck, or flat bed, we generally have it in stock, or can pull from five local GM authorized bailment pools which have over 1,000 available commercial chassis units combined.
HUFFINES COMMERCIAL SALES - AT YOUR SERVICE
Huffines Commercial Sales is the dedicated business-to-business sales division of Huffines Chevrolet in Lewisville, Texas. We are part of the Huffines Auto Dealerships, serving the Dallas, north Texas, and southern Oklahoma area since 1924. As the metro area's newest Chevrolet Business Elite dealer, we employ a dedicated and expanded team of commercial and fleet specialists who understand the needs of our business customers, both large and small. Business Elite dealers are a select group of General Motors dealers, who meet strict standards and qualifications to be a Business Elite dealership.
Whether your company is a fleet of one, or a hundred, Huffines Commercial Sales has the experience you can count on when purchasing new vehicles for your company. We understand that every vehicle you operate is an asset to your business that affects your bottom line. You want each vehicle you purchase to properly fill the intended job need, give great service, and return value for your hard earned company dollars. We understand those requirements at Huffines Commercial Sales. We work with you to determine vehicle usage, payload hauled, trailer weight towed, and other job specific questions to make sure you don't buy a vehicle that falls short of your expectations and business needs.