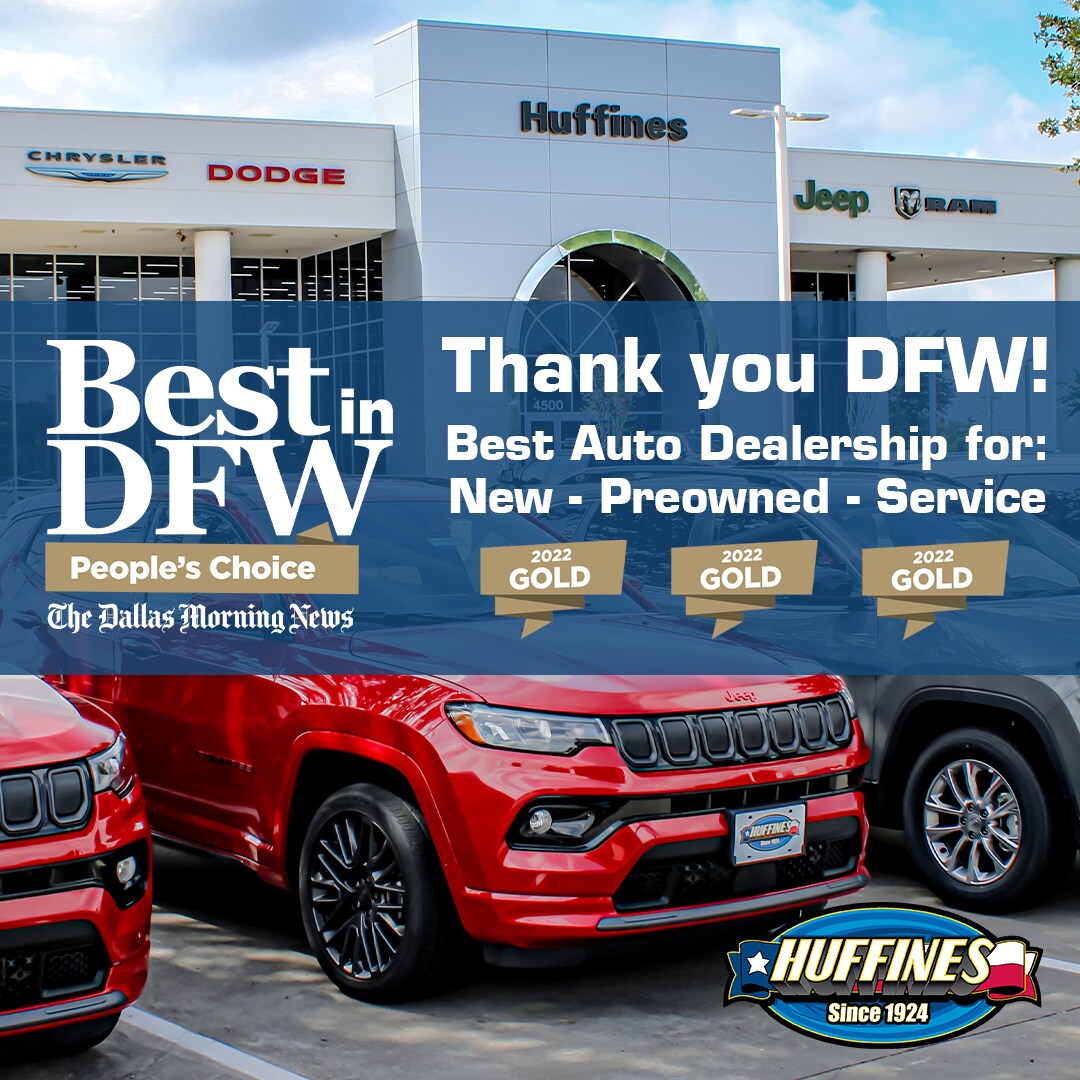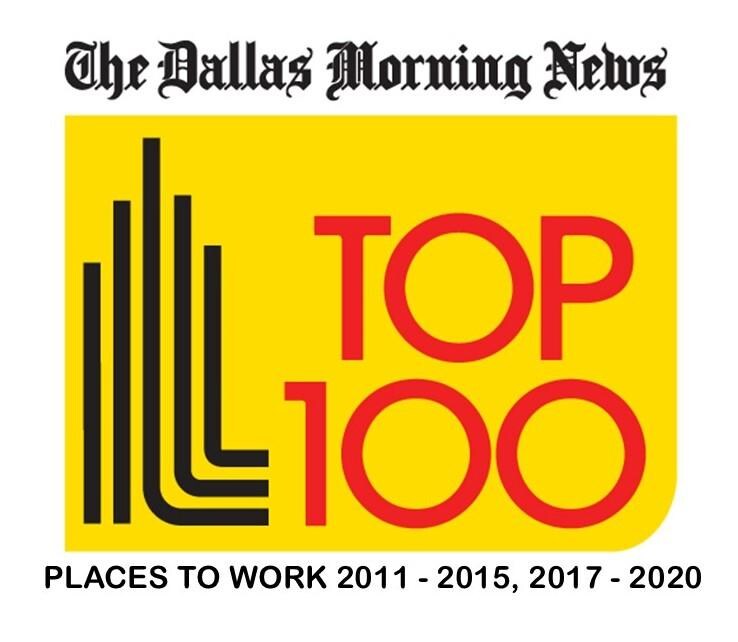 DALLAS MORNING NEWS Awards
 
Best Auto Dealership For: New - Used - Service
Every June, Dallas Morning News gathers a number of nominations from our local citizens. The results are in and we are proud to be selected as one of the best Auto Dealerships in the DFW area! We are immensely proud of our team and hope that you stop by to see what made us one of the top dealers in the area!
 
Top 100 places to work in Dallas Fort Worth
Every spring, The News solicits nominations for the Top 100 Places to Work. Anyone can nominate a company - a worker, the CEO, even someone who doesn't work there and admires the workplace environment. The company must have at least 50 employees to enter. 
J.D Power Awards
 
U.S Dealer of Excellence - Gold Dealer
Dealer of Excellence recognizes top performing sales satisfaction retailers who meet or exceed J.D. Power sales standards and best practices.   These standards are derived from our annual J.D. Power Sales Satisfaction Index (SSI) study which measures voice of customer feedback from approximately 30,000 new vehicle purchasers annually.
Dealers that achieve J.D. Power Dealer of Excellence recognition may promote their certification both in the showroom and online. Annual certification may be renewed at twelve-month intervals based on continued adherence to program standards.
Who is Eligible?
Pre-Qualified New Vehicle Automotive Dealerships in the United States
Pre-Qualification Criteria: J.D. Power limits the percentage of eligible dealerships by nameplate based on each brand's performance in the most recent J.D. Power U.S. SSI study. Therefore, proportionally more dealerships from top-performing brands can become J.D. Power Dealers of Excellence. Dealerships must also rank among their brand's top performers in key customer satisfaction areas consistent with measurements found in the SSI study.  On average, J.D. Dealer of Excellence certification is limited to the top 20% of sales satisfaction dealers nationally.
To become certified as J.D. Power Dealer of Excellence, Pre-Qualified Automotive Dealers must then achieve an 80% or higher score on an in-person dealership audit conducted by J.D. Power.  This audit evaluates dealers against sales standards focused on inventory and pricing transparency.
Dealers of Excellence who achieve certification for multiple years are identified as follows:
2 Years: Silver Dealer of Excellence
3 Years: Gold Dealer of Excellence