COOLING SYSTEM SERVICE FROM HUFFINES CHEVROLET LEWISVILLE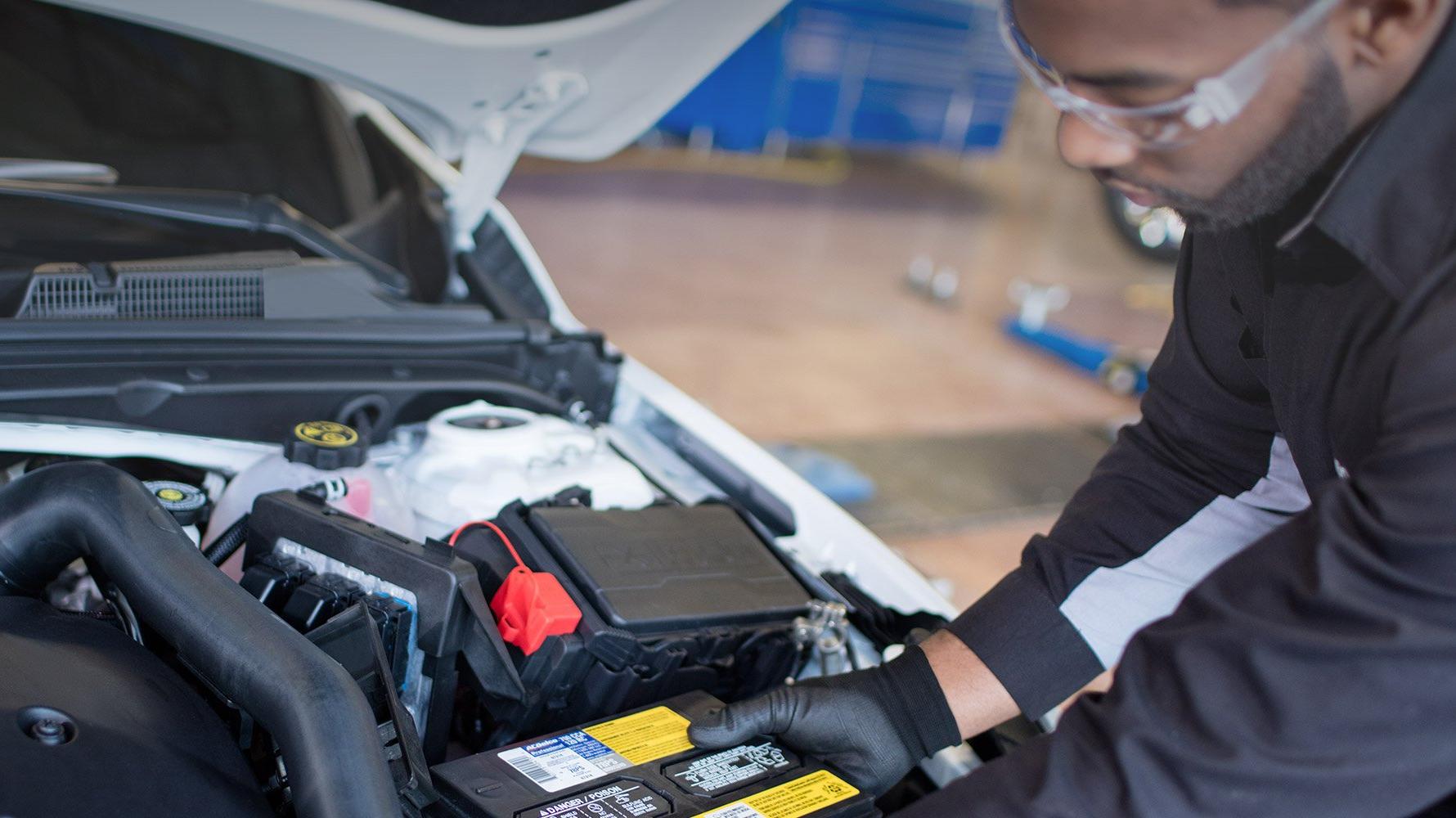 Some estimates say the number one cause of major engine failure is problems with the cooling system. Your car's cooling system removes the heat generated by your vehicle's engine. It does this by circulating antifreeze through the engine and radiator. When engine heat isn't removed properly, it can quickly damage your engine's components. At Huffines Chevrolet Lewisville, one of our main service goals is to help you avoid costly mistakes before they happen. You can do this by scheduling service at regular intervals for all your vehicles at our Lewisville Service Department.
HOW OFTEN SHOULD MY COOLING SYSTEM BE CHECKED?
At Huffines Chevrolet Lewisville, we recommend changing your coolant every 24,000 miles or two years, whichever comes first. If you can't remember the last time you had your vehicle's coolant inspected and/or flushed, schedule service with Huffines Chevrolet Lewisville and we'll check for you. Our certified technicians will inspect your vehicle's cooling system, check your coolant level, and replace any worn out or damaged components. Schedule your appointment today!
CHECK OUT SOME OF OUR OTHER SERVICE OFFERINGS TO LEARN MORE & SAVE! 

OUR SERVICES
Being a Chevrolet owner means knowing every technician at Huffines Chevrolet Lewisville who services your vehicle has met some of the highest service standards in the industry. When you bring your vehicle to us, you can be certain of two things: quality service and certified Chevrolet parts. Our Service Department staff is passionate about caring for the best vehicles in the world, and committed to keeping your Chevrolet performing optimally. 
GET CHEVROLET SERVICE DISCOUNTS IN LEWISVILLE
Save on your next Chevrolet service appointment in Lewisville with Huffines Chevrolet Lewisville discounts. Take a look at our current service specials, or call us at (972)-538-7000 to hear more. Huffines Chevrolet Lewisville offers expert repairs, maintenance, parts installation and more at our Lewisville auto repair center. Explore our service incentives here, then schedule your appointment online. We look forward to helping you keep your car in peak condition.